Another month has rolled by. These were the highlights.
Hot tub
We've always enjoyed a hot tub in rented holiday places, which led to some discussion on whether to get one at home. I've not been keen due to cost, hassle and environment concerns; but on a sweltering hot day $wife came home and ordered an inflatable tub – an Mspa Alpine D-AL4, because that type was available without too much delay.
It's been lovely to jump in the tub for 20-30m at the end of a day. I must also say that I'm impressed with the engineering and comfort of the design.
In terms of running costs I think it's costing something like £50/month in power, chemicals, test strips etc, which isn't so bad when I think that's what I pay per week for hot tub heat when holidaying in Florida. I also bought the inflatable cover pictured above, which seems to help a lot with keeping heat in (before it was in place rainwater that collected on the cover would get warm, but that doesn't happen any more).
Zoom Comedy
The highlight of the last few summers has been taking the family to Edinburgh for the Fringe, and we're all huge standup comedy fans. To get our fix of funnies during the pandemic we'd been working our way through Prime and Netflix standup shows, but they're not the same as going to live events in small venues.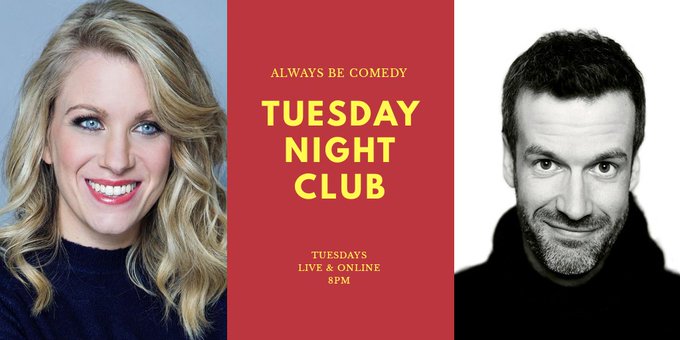 And then we came across the Rachel and Marcus Tuesday Night Club, which led us to other shows at Always Be Comedy, which led us to The Weekly Standup; and it's almost like Fringe from the comfort of home. We've been able to see some top artists trying material that would never go onto TV, and it's been great. I also like Always Be Comedy's innovation of The Front Row where artists can get live feedback from some of the audience.
We're all streamers now
I talked a little about the shift in conferences last month, but it feels like the theme for July has been that we're all streamers now, and those who are used to presenting to live audiences have a lot to learn from the YouTubers who've been doing this stuff for years.
My colleague Olivier Jacques first introduced me to Open Broadcast Software (OBS) Studio a while ago as a way to do presentations with a talking head overlay, but he's recently been taking stuff to new levels with green screen effects and more. I'm hoping that he'll do a write up of how he put together a 'sizzle reel' for one of our partners recently, as it was an amazing piece of work. Meanwhile I'm collecting streaming related tips on a Pinboard tag.
Whisky tasting
For many years I've enjoyed joining friends at the Scotch Malt Whisky Society (SMWS), but that's yet another thing that's had to go virtual due to the pandemic. I finally joined the society myself following a tasting for a friend's birthday, and bought the July and August selections for online tastings.
The July box was excellent – I even enjoyed the peaty one (which isn't usually my preferred style), and it's been fun to join friends on Zoom for the streamed tastings.
BBQ
Knowing that I like low and slow cooking Bob Harris has been egging me on to buy a Big Green Egg for a while, but when I asked him which accessories he considered essential he suggested checking out other brands of Kamado BBQ. That led me to Kamado Joe, which I saw described as 'if the Big Green Egg is the Blackberry of BBQs then the Kamado Joe is the iPhone'. This video comparison was the clincher for me, and I found a decent for the Classic II package at BBQs2U. I'll be firing it up for the first time this evening.
Pi Stuff
After getting my Pi4 to boot from a USB3 attached SSD I was chuffed to find out that it's using the UAS driver mentioned in this post as being substantially faster
iPad as PC monitor
I bought Duet a little while ago so that in a pinch I could use my iPad as a second screen when on the road. But that won't be happening again for a while. With lots of presentations to do I've found myself short on screen space, so I'm now using my iPad with Duet as a 3rd screen – mostly for my Pi powered MotionEye CCTV, and chat windows.
Apple TV+
As Apple have been giving away year long subscriptions with new devices (like my iPhone SE) I took the plunge – mostly to check out Trying, which was really good. Since then I've also enjoyed Greyhound and The Morning Show. I'm not sure yet whether there's enough value there for me to continue once I need to pay, but I've got most of a year to figure that out.
HDMI USB Android HD monitor
Last month I mentioned the HDMI USB adaptor I'd bought, so I was intrigued to see one being used to turn an Android phone into a monitor.
Filed under: monthly_update, Raspberry Pi, technology
|
2

Comments
Tags:
Alpine
,
Apple TV+
,
BBQ
,
comedy
,
Duet
,
hot tub
,
iPad
,
Kamado
,
Kamado Joe
,
Mspa
,
OBS
,
Raspberry Pi
,
SMWS
,
streaming
,
whisky
,
Zoom
---
---
Subscribe

Search

Raspberry Pi Downloads

Top Posts

Recent Posts

Recent Comments

Blogroll

Categories